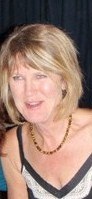 My Yoga journey began in 2007 and by 2009 I had completed my Yoga teachers training course through IYTA (NZ).
I have an interest in Yoga as therapy and offering private yoga sessions allow me to focus totally on students specific needs.
I encourage students to practice with mindfulness and to be guided by their own intuition. Sessions include flexibilites, strengthening, breathing techniques, yoga flow, meditation, relaxation and Yoga Nidra.
The practice of Yoga can lead us to a place of stillness where we can slow down our busy minds and just experience "being".
With a regular mindful practice you will eventually take your yoga off the mat and into the world.
Any BODY and every BODY can do Yoga and enjoy the benefits!
I am also a Reiki practitioner, a natural energy healing technique that brings about deep relaxation. Reiki promotes the body's natural ability to self heal through gentle touch and transfer of energy.
The combination of Yoga and Reiki is complimentary and powerful.
I work from my studio in Carterton offering Yoga, Reiki, Meditation and workshops.
Namaste,
Colleen